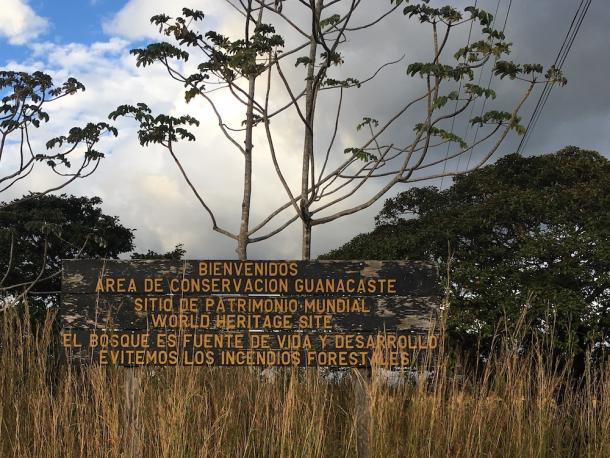 Similar to many areas in the tropics, the Costa Rican provinces of Guanacaste and Alajuela have a rich history of human interaction and influence, from early indigenous peoples who scientists believe extirpated most of the major megafauna mammals of the region, to the era of Spanish conquest and widespread deforestation for cattle ranching, to the formation of the modern states of Costa Rica and Nicaragua in this border region, and, eventually, to the development of Costa Rica's national system of parks and protected areas. ACG is perhaps the only major protected area in the tropics that deliberately puts the word "development" on its entrance sign, with the principle of biodevelopment being a guiding philosophy for how the parks and protected areas of ACG should be managed. This principle emphasizes mutualistic non-damaging development for the benefit of people and wildlife through employment, education, research, and access for non-damaging uses. Key resources for understanding how the philosophy of biodevelopment has been shaped and implemented in ACG can be found in various publications, videos and articles, including the following:
Overview 8-minute video narrated by Róger Blanco, the subdirector of ACG, who describes the operating philosophy of ACG conservation management (English subtitles in process).
The Green Phoenix, a book by journalist Bill Allen that focuses on the lively political and social development of ACG in its first 25 years. This book, originally published in 2001, is still a fascinating read. Bill is presently working on a sequel.