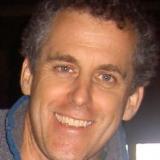 Stephen M. Stroud
San José, Costa Rica
EDUCATION:
Trinity College, Hartford, CT: Bachelor of Arts (History), 1986
Thunderbird, The Garvin School of International Management, Glendale, AZ: Masters in International Management, 1990
President, Finca Barú del Pacífico S.A. (1993 - Present). The company owns and operates the Hacienda Barú National Wildlife Refuge on the Central Pacific Coast of Costa Rica near the town of Dominical. The main source of income comes from ecotourism, and we recently completed construction of a biological research station to attract university groups and long-term research projects and to enhance the Path of the Tapir Biological Corridor, which runs along the region's coastal mountain range.
President: Asociación Centro de Investigación Stroud (ACIS), a Costa Rican non-profit association that oversees legal and administrative matters for the Stroud Water Research Center. ACIS is based at the Maritza Biological Research Station in the Área de Conservación Guanacaste, where Stroud scientists have conducted freshwater research and education programs for over 20 years.
Board Member: Stroud Water Research Center, Avondale, PA