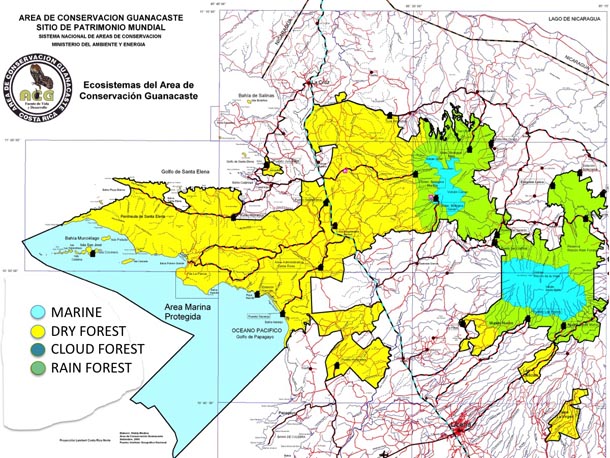 First established as the 23,000-hectare marine portion of the new Parque Nacional Santa Rosa in 1971, the ACG marine ecosystem was initially ignored, other than hoped-for protection of spectacular numbers of Ridley's nesting sea turtles (mostly Playa Nancite) and prohibition of mass commercial fishing or fishing with explosives. Then, in 1987, the marine national park protection status was extended to the northwest along the coast as a six-kilometer wide area of an additional 20,000 hectares, to generate today's 43,000-hectare Sector Marino, which includes the small islands off the west side of Peninsula Santa Elena.
While Sector Marino has long been a site of artisanal fishing, which intensified during the Sandinista-Somoza war that drove fishermen south from Nicaragua, the long distance from Cuajiniquil and somewhat treacherous seasonal heavy winds largely protected it from intense biodiversity devastation. Once the political turmoil of the expropriation of Sector Santa Elena was completed in 2000, the long and still ongoing process of weaning the artisanal fishing out of the dying coastal fishing industry from its direct marine carnivory in Sector Marino began as an act of marine ecosystem restoration akin to the ongoing and highly successful terrestrial ecosystem restoration that had begun 30 years previously with the declaration of Parque Nacional Santa Rosa, and intensified from 1985 on with the germination of ACG. Sector Marino is to be a 100% no-take Sector of ACG, though it is expected that there will be steady harvest from fish leaving the site.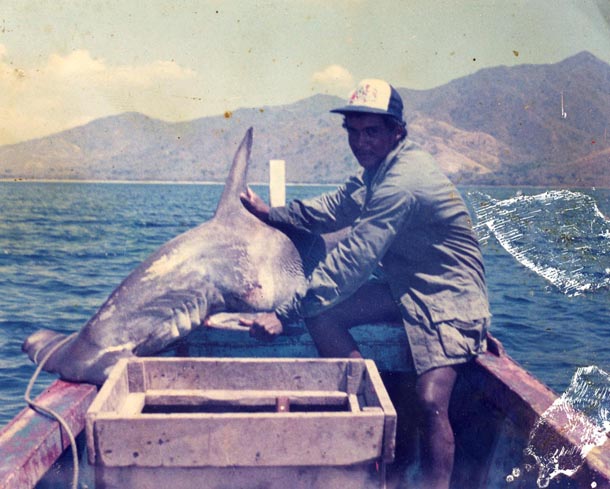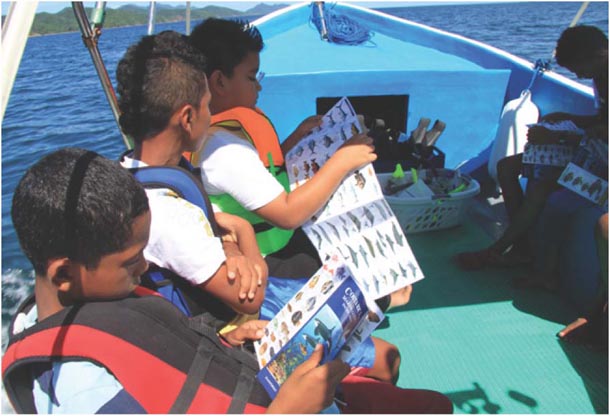 While the islands in Sector Marino were almost cleaned of their biodiversity by fires set by camping fish killers, introduced Norway rats (Rattus norvegicus), and at least four centuries of logging (and probably millennia of indigenous hunting and harvest), the underwater biodiversity is still extremely diverse and now recovering. The high contemporary biodiversity is based on reduced artisanal fishing in these distant and wind-prone waters, and second, on the upwelling of deep-ocean mineral-rich waters bathing the geologically diverse rock cliffs, sand and pebble beaches. The major mangrove swamps in Bahia Potrero Grande, fed by the seasonal Rio Potrero Grande and the rainy season runoff from many small streams carrying forest litter, also adds to the diversity of habitat types, and hence species, within this ecosystem.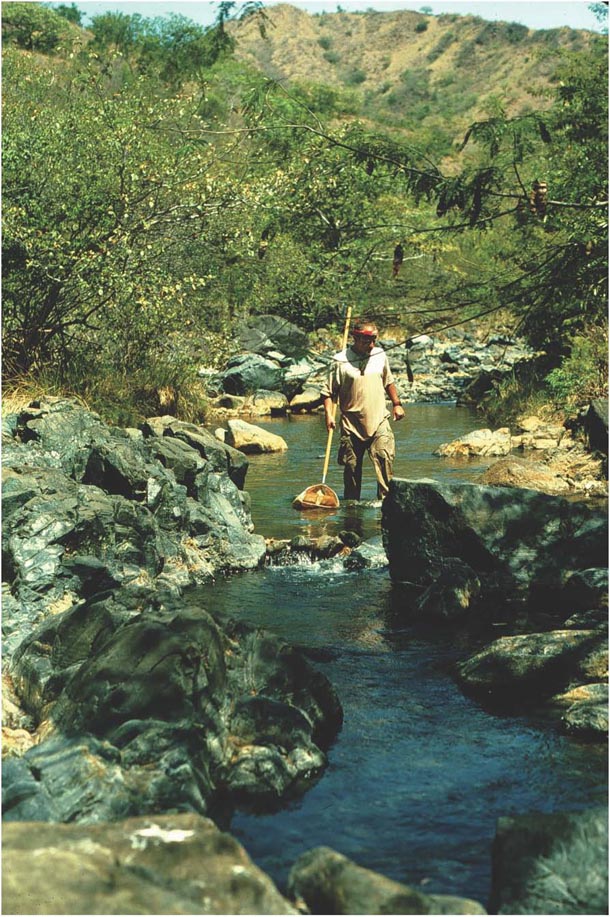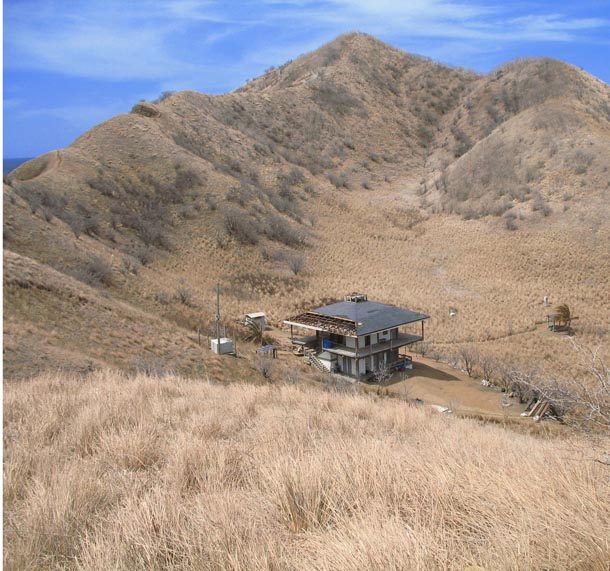 Quick-visit short-term biodiversity surveys of fish, invertebrate and coral species in Sector Marino show clearly that it is among the most species-rich and habitat-rich areas of the Costa Rican Pacific mainland coast, but no thorough year round and multi-year biodiversity inventory has been conducted. When it is, it will show many surprises of both new species and species thought to occur only elsewhere. It will also begin to open the door to detailed ecotourism and understanding of the insidious marine contamination becoming every day more abundant on Costa Rica's Pacific coast, but relatively light in Sector Marino because the land side of this sector is not "developed" and will not be, and because of the idiosyncrasy of local currents. The beaches of Sector Santa Elena and the northern part of Sector Santa Rosa appear to be among the only intact sand and pebble beaches on the Costa Rican Pacific coast.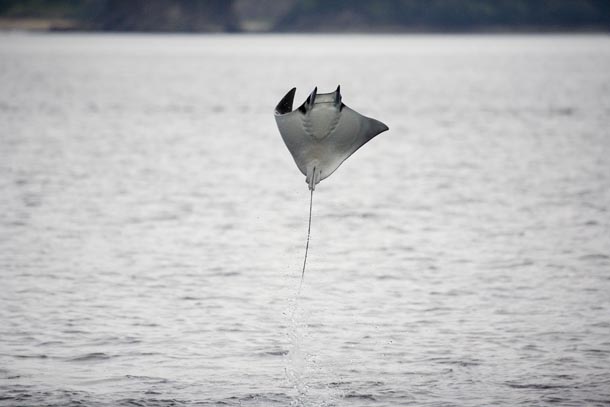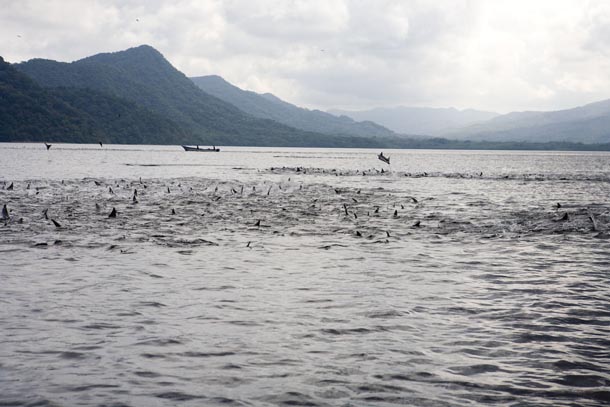 It seems to be generally unappreciated that marine biodiversity is a great deal more than red snapper in the market and pictures of pretty aquarium decorations. It has easily a rich a natural history as the adjacent mainland, but the marine world has been constantly examined through the lens of edibility, with some so-called "sport" killing added in. While every one "knows" what a coral reef "looks" like, humanity is just about as ignorant of marine biodiversity as it is of deep rain forest.