An intense "El Nino" weather phenomenon has produced some of the driest conditions in decades on the Pacific side of Costa Rica. In "typical" years and despite being called a dry forest, this region becomes very wet from roughly mid-May to mid-December when the dry forest goes from being mostly brown and parched in late April to a lush green rain forest by the end of June. However, this year's drought is having a withering effect on the biology of ACG and on surrounding needs for water by the agriculture and tourism sectors, leading even to street protests in neighboring towns.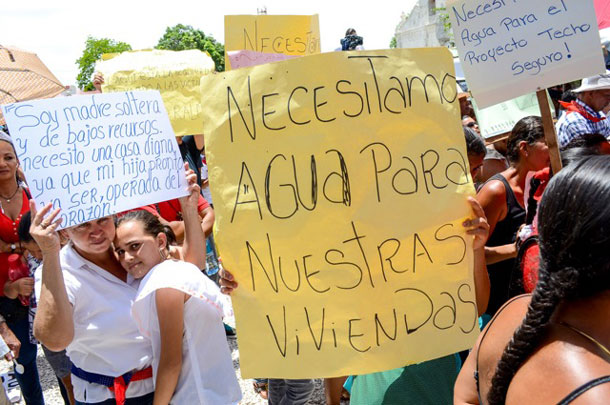 Just how dry is it? Recent data from Costa Rica's national weather institute (IMN) suggests that this drought is on a record-breaking track. Not since 1940 has so little rain fallen during the rainy season.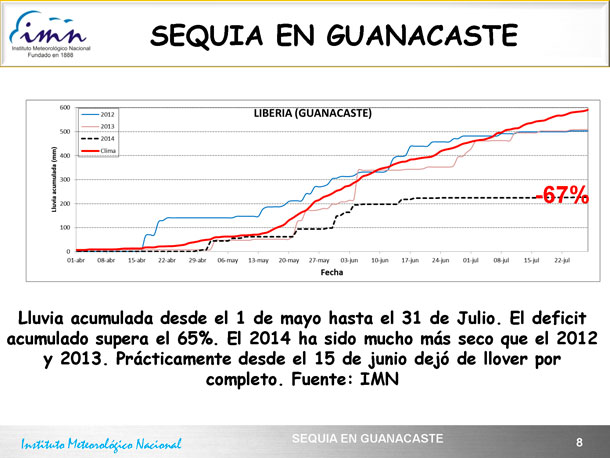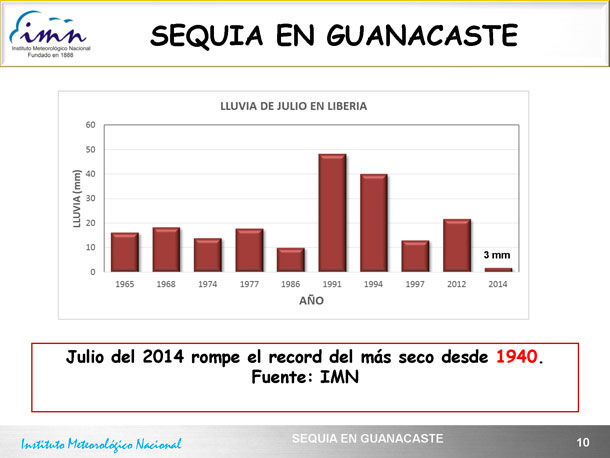 In contrast less than 50 kilometers away, the Caribbean east side of the volcanic cordillera (which serves as the continental divide) has been deluged by powerful tropical storms leading to flash floods in many areas. A harbinger of climate change effects to come, or a once-in-a-year anomaly? It is clear to ACG scientists that a general warming trend is underway, as evidenced by a pattern of longer dry seasons and much less cloud cover on the famed cloud forests of Costa Rica. And it is also evident that ACG's biology is responding to it by changing the nature of predator-prey relationships, breeding and migration cycles, and eventually the overall composition of what grows and lives on the landscape.