In January, a significant cross-section of Costa Rica's marine conservation and scientific community gathered on the edge of ACG in the little fishing town of Cuajiniquil to share information and discuss the start of "BioMar", an intensive bioinventory of the marine sector of ACG. This meeting coincided with GDFCF's hiring of our first four marine parataxonomists, all of whom live in Cuajiniquil, and who will be dedicated to knowing and understanding the 43,000 hectare marine sector. We expect to have several important partners in this work, including CIMAR, a marine research program within the University of Costa Rica (Centro de Investigacion en Ciencias del Mar y Limnologia), as well as the Tennenbaum Marine Observatories Network of the Smithsonian Institution in Washington DC. We are currently in the process of defining roles, raising funds, and the parataxonomists are apprenticing for several months with our veteran parataxonomists at terrestrial research stations across ACG. This is an exciting new chapter in ACG conservation and biodevelopment.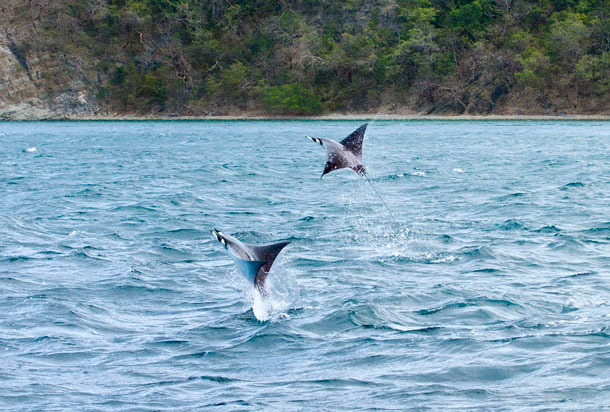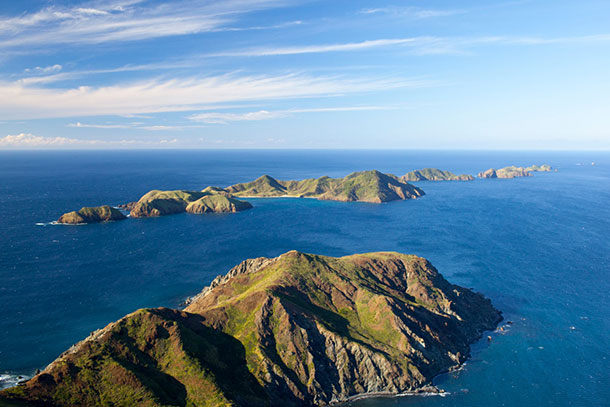 Photos with permission by Luciano Capelli.
Three boats full of marine scientists, ACG staff, and international NGOs, toured the coastline of ACG on the north side of Punta Santa Elena as part of a workshop to design and discuss a new bioinventory effort of ACG's marine sector. We saw many things, from mangrove forests to coral reefs, but the surprise of the day was encountering a school of hundreds of mobula thurstoni, a globally threatened species of devil ray, in the area known as Bahia Matopolito. The sight was extraordinary, particularly since the rays would occasionally make magnificent leaps into the air. Several of us went into the water with our snorkeling gear and had the experience of our lives swimming with these graceful creatures. Thanks to Emmet Duffy, Director of the Smithsonian's Tennenbaum Marine Observatories Network for capturing this great footage.