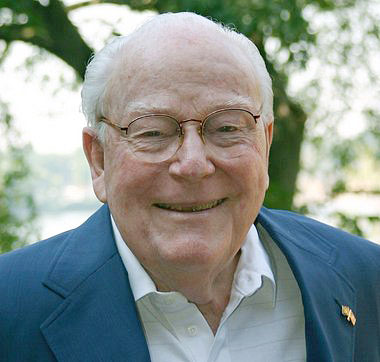 GDFCF and biodiversity conservation in Costa Rica lost a great friend and visionary with the recent passing of Peter M. Wege at the age of 94. Over 25 years ago he befriended this country and its government and institutional efforts towards environmental intelligence, and in the process also came to Dan Janzen and Winnie Hallwachs in San Jose in their work with the new Ministry of the Environment and its new Minister, Alvaro Umaña. Peter came to know and support Dan & Winnie's work, contributing to many projects to improve and conserve Area de Conservacion Guanacaste, from land buying to forest restoration to road and bridge repairs, to organizational and endowment support for GDFCF.
His broad legacy lives on at The Wege Foundation based in Grand Rapids, MI, which continues to generously support GDFCF's work. We are particularly fortunate to have Terri McCarthy, the Foundation's Vice President of Programs, and Patrick Goodwillie, owner of a financial services company and one of Peter's grandsons, serve on GDFCF's board of directors, and to have as well Mark Van Putten as an advisor to GDFCF's board and the Wege Foundation.
Throughout his life Peter displayed an uncanny ability to pick and invest in leaders and organizations that would fulfill his vision of stewardship for the planet and sustainable human development. He coined the word "economicology" to celebrate the confluence of these ideas and wrote extensively about them in books of the same name. He gave generously to many groups but especially to his beloved home town of Grand Rapids, Michigan where he supported schools, churches, hospitals, and the Grand Rapids art museum. He wasn't afraid of politics and supported environmentally-minded candidates and the national League of Conservation Voters. A glimpse of the lasting impact that Peter had can be seen here.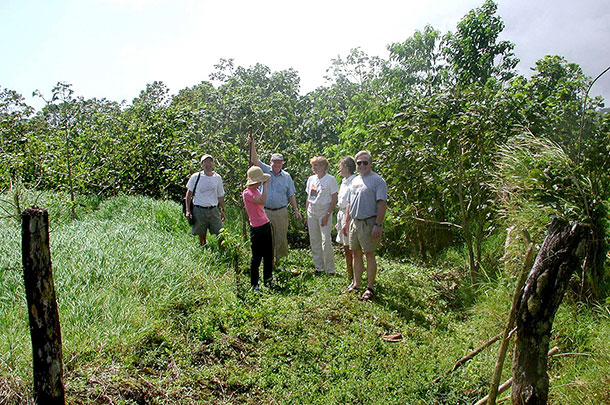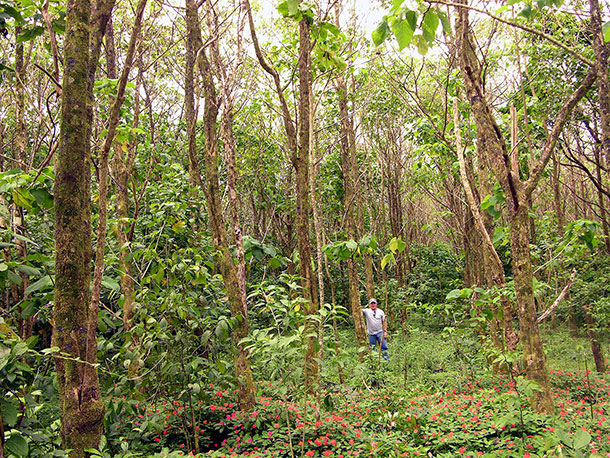 Peter loved to come to Costa Rica and especially enjoyed learning of the progress in restoring ACG forests through his gifts. Here he is pictured with foundation members standing in front of the gmelina restoration plot in 2001 and the same photo 4 years later, one of many such ACG projects supported by the Wege Foundation. His personal motto was "…to do as much good for as many people as possible…" and all of us at GDFCF are deeply grateful to have been part of his vision, and he part of our lives.