ACG biodiversity: Ecosystems, species


Click to enlarge and display photo captions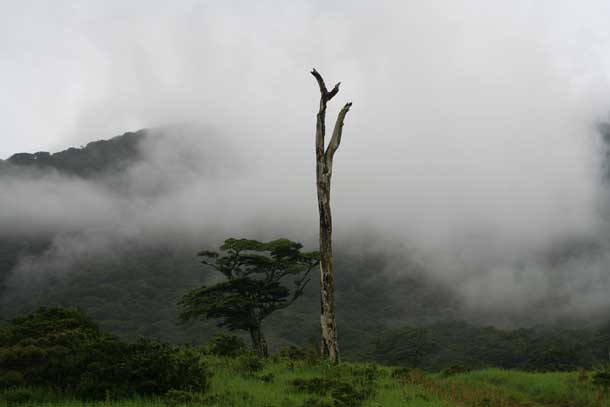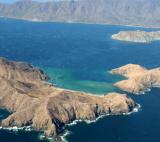 We work in a place of outstanding biodiversity and beauty in northwest Costa Rica called Área de Conservación Guanacaste (ACG). Home to 2.6% of the world's terrestrial biodiversity, ACG is the only protected area in the Neotropics that sweeps from Pacific Ocean waters up and over the volcanic mountain range of the continental divide and down into the lowlands of the Atlantic rain forest. The Guanacaste Dry Forest Conservation Fund (GDFCF) was formed to aid with the development, protection, and sustainability of ACG.
ACG is an area of remarkable contrast: volcanoes; islands; rain forest; dry forest; coral reefs; plus, birds, insects — of all shapes, colors and sizes — and mammals — large and small cats, peccaries, tapirs, anteaters, sloths, whales, dolphins, sharks, crocodiles, iguanas, and courting rays — 500,000 species of them. It is part of major and varied migration routes, including: north-south (whales, birds); east-west (moths, butterflies, wasps, flies, dragonflies, birds); lowlands-cloud forests (butterflies, moths, wasps, flies, birds); and, sea to land (turtles).
ACG is an 169,000-hectare (~ 417,000 acres) system of protected areas that includes two national parks, assorted wildlands, wildlife refuges, private reserves, and a large no-take marine sector, all being restored from remnant habitats. Its topography, size, and ecosystem variability are designed to protect its biodiversity from humanity while being used in a non-damaging way, and — to the extent possible — protect it from the ravages of climate change by making it as large and resilient as possible.
ACG is a green jewel in a green country, part of the Sistema Nacional de Areas de Conservación (SINAC) of the Costa Rican Environment Ministry (MINAE), but with a novel administrative structure. Its public-private collaboration with the GDFCF integrates government security with mission-directed flexibility. ACG supplies clean air and water, bioliteracy, and 150 high-quality rural biodiversity management and development jobs to its neighboring communities on an approximate $4 million government + $2 million supplement from GDFCF annual budget, its not-for-profit partner.
ACG is an almost 40-year-old pilot project for restoration and conservation of tropical biodiversity into perpetuity, through innovation, collaboration, science, and home-grown understanding of the natural world. As such, ACG programs and projects with GDFCF are highly regarded across the global tropical conservation and science community.