December 12, 2018
As the dry season begins in Area de Conservación Guanacaste (ACG), our thoughts turn toward changing seasons and the ending of another year. As always, we are so grateful to all our supporters — financial, technical, moral, and in-kind. We will never bombard you with requests for donations, but we do appreciate the opportunity to update you from time-to-time, and to receive feedback on our efforts to ensure the biodiversity survival of ACG. 2018 brings the announcement of a ground-breaking initiative — one for which ACG has been a pilot for 38 years — but is now becoming national in scope, as well as updates on various ACG projects supported by the Guanacaste Dry Forest Conservation Fund, in consort with the government. For more regular news throughout the year, please follow us on Facebook, or visit our website.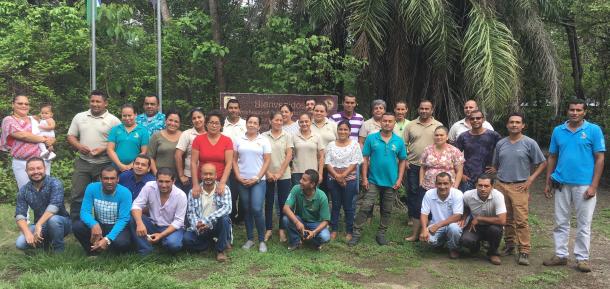 Costa Rica, Leading the Way
In November 2017, the Costa Rican government issued a formal decree stating its intention to find and DNA barcode all of its multicellular species, the only tropical country to do so and thus the first that would fully know its wild biodiversity. This 10-year effort, dubbed "BioAlfa," is currently in its start-up phase. As GDFCF President and BioAlfa co-architects Dan Janzen and Winnie Hallwachs explain: "The goal of this project is to incorporate and integrate these one-million plus species and their ecosystems into Costa Rica's socio-economic fabric, and therefore sustain them into perpetuity. To do so we need to come to intensively know who they are, where they live, what they do, how to find them, and freely distribute this information to all society. With this web-based biodiversity encyclopedia, a bioliterate society has diverse opportunities to non-damagingly use this enormous national resource and minimize its footprints on it. Bioliteracy is to know the natural capital of the country and use it without damaging it." Read more here.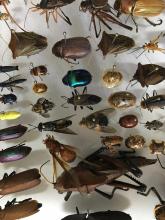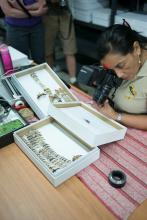 What Lives Under the Surface?
Research trips to ACG's remote Sector Marino were conducted this year as part of the BioMar marine inventory project — a collaboration with the University of Costa Rica's CIMAR marine research institute, ACG and GDFCF. The team collected worms, shrimp, crabs, sponges, algae, sea stars and octocorals. Tissue samples have been sent to the Center for Biodiversity Genomics in Guelph, Canada, for DNA barcoding; thus far, 175 specimens have been barcoded to confirm their suspected identities. The BioMar team is expanding the use of DNA barcoding for marine organisms since the analytic techniques differ due to their wide-ranging genetic profiles. In a speech to an international marine conference in Montreal earlier this year, CIMAR Director Dr. Jorge Nunez Cortes said that "BioMar is a conservation model for the country and the world" in marine protected areas management and he hopes this approach can be applied in other tropical marine sanctuaries. Read more here.
Conserving Migratory Bird Habitat
ACG contains some of the most important bird habitat in Central America, both in terms of size, diversity, and destination for northern and southern migrant birds. In particular, the mid-elevation Caribbean forests on the east side of ACG are increasingly seen as significant habitat for a variety of species of resident and neotropical migrant birds. Working with Costa Rica Bird Observatory (CRBO) Executive Director Pablo Elizondo, GDFCF's Natalie Sanchez and Frank Joyce are studying the frequency and abundance of ACG migrant birds with an emphasis on Wood Thrush (Hylocichla mustelina), a "North American" threatened species that uses ACG forests during its non-breeding winter season. A centerpiece of the project, which is funded in part by the U.S. Fish and Wildlife Service, is an attempt at diet analysis through DNA extraction from fecal samples. This work is combined with bird banding, as well as the collection of breast feathers, in order to build Costa Rica's bird barcode library as part of the BioAlfa project described above. Read more here.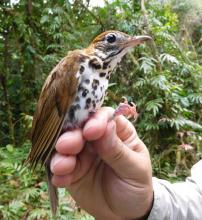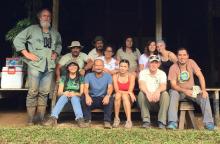 Night Vision
Veteran parataxonomist Petrona Ríos has been leading a new effort to conduct nighttime collections of geometrid caterpillars ("inchworms") at the ACG research stations. For the past year, parataxonomists have been searching, two times per week, for caterpillars at night. Ríos is now showing them how to find this particularly difficult family of caterpillars, which are extraordinarily cryptic, but shine differently in the light of a flashlight. These efforts are partly in response to a recent disturbing, and noticeable, decline of insect abundance in ACG forests. The parataxonomist program has always found that by collecting differently, and at different times, they find new species. According to Ríos, the team is committed to doing whatever is necessary to fully document ACG species. Ríos was recently featured in the regional newspaper La Voz de Guanacaste. The article, on her life as a parataxonomist, is here.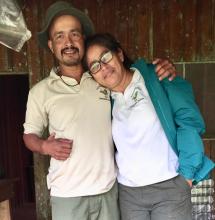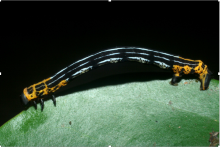 Let There Be Light (and Internet) at the Research Stations!
Maintaining remote tropical research stations is an ongoing challenge. This year, the focus was on upgrading and installing new solar panels and batteries, since many ACG stations struggle to have reliable power for communications, refrigeration, and proper lighting. Thanks to the work of Sigifredo and Alejandro Marin, new solar panel systems are making a big difference, with improved battery storage, an increase in outlets, and better lighting throughout the stations and rearing barns. Sometimes it is the simple things (that we take for granted) that can make the biggest difference in the field. And to note, that while the improved lighting is welcomed, ACG continues to do the best it can to be a light-free natural area.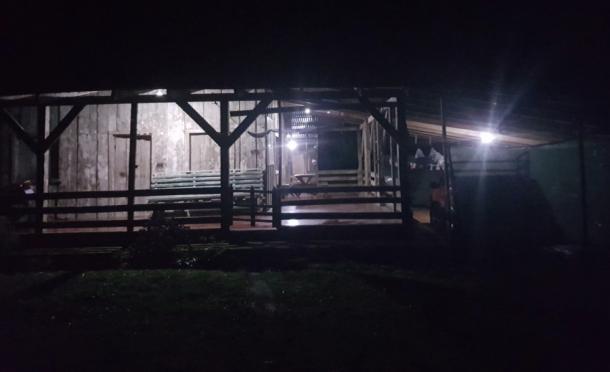 Thank You to Our Friend-Raising Hosts
This year, Dan and Winnie were invited to speak at several events in Maine, Colorado and Costa Rica, all of which were co-hosted by our friends and supporters. Thanks to GDFCF board member Steve Stroud and his cousin, Stephen Milliken, Dan and Winnie spoke in early September to enthralled students, faculty and community members at the College of the Atlantic in Bar Harbor, Maine. Later that month, Dan and Winnie spoke to two different audiences in Boulder, Colorado about our work. We are grateful to Jacquie and Andrew McKenna and Ning Mosberger for helping organize these events, as well as to Ron and Rebecca Monahan and the Boulder Community Foundation for their support. Read more about those events here and here. In October, we ventured down the Nicoya coastline to the Blue Spirit Retreat Center for a reception hosted by Stephan Rechtschaffen and Thierry Von der Weid and co-organized by Lili Adams and Tom Monahan.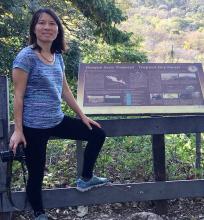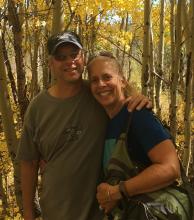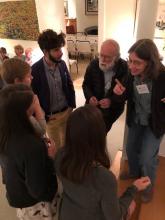 Photo Gallery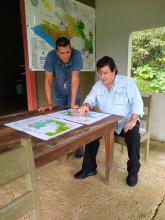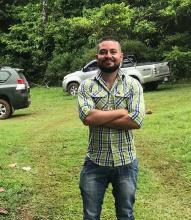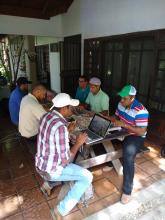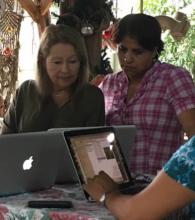 Organizational News
Dr. Alex Smith, an Associate Professor in the Department of Integrative Biology at the University of Guelph, Canada, joined the GDFCF Board. Alex is very familiar with ACG, having conducted long-running research projects on ant ecology along elevational and disturbance gradients. Smith and his students study multiple arthropod taxa, but ants always come first!
Our thanks to Jason Green, who transitioned from the Board of Directors to our Advisory Board, for all his immeasurable time and effort on behalf of the organization. In addition, we are grateful to have both Dr. Robert Puschendorf and Karen Baldwin as newcomers to our Advisory Board.
We are so very grateful for the organizational support of the Wege Foundation, the New England Biolabs Foundation, the Wallace Genetic Foundation, the Carrico Family Foundation, El Roble Azul Foundation, the Blue Oak Foundation, the Lynn Chase Wildlife Foundation, the Atlantic Foundation, and the BAND Foundation, as well as many individuals, including those who have made in-kind donations of their time and equipment.
Monique Gilbert joined GDFCF in the last year as our part-time Development Advisor. Monique has a background in natural resources, communications, and outreach.
A new look and functionality for the ACG government website, thanks to the hard work of our colleague Federico Matarrita, can be found here.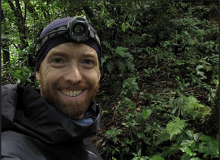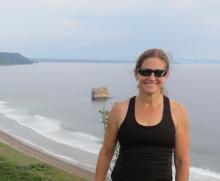 With Gratitude
We are proud to keep our organizational structure to a minimum so that the majority of our resources go to support our parataxonomists in the field, maintain our research stations, buy land where opportunities occur, perform community-based biological education, enhance marine protection, and co-support the operation of ACG in diverse ways.

As the above stories indicate, our work is made possible by the financial and sweat-equity generosity and volunteer support of many individuals and organizations, both large and small.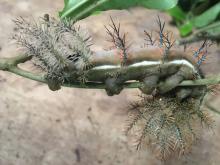 Our very best wishes for the Holiday Season and New Year
— Eric, Dan, Winnie, Tom, Monique, and our Costa Rican leadership team of Sigifredo, Luz Maria, Alejandro, Felipe and Federico, as well as the entire GDFCF Board of Directors and Advisors.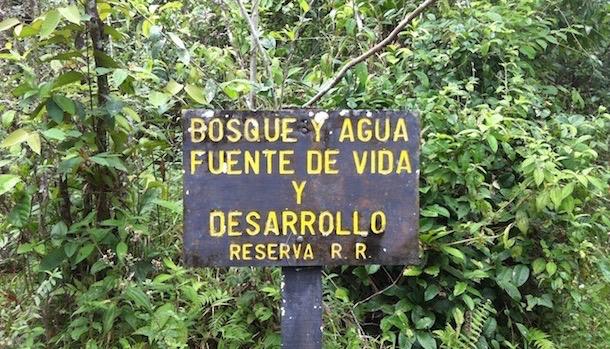 GDFCF is U.S. based 501c.3 tax-exempt organization chartered in the state of California. Donations can be made easily and securely by clicking here for PayPal or by regular mail. (4780 Main Rd. Huntington, VT 05462)